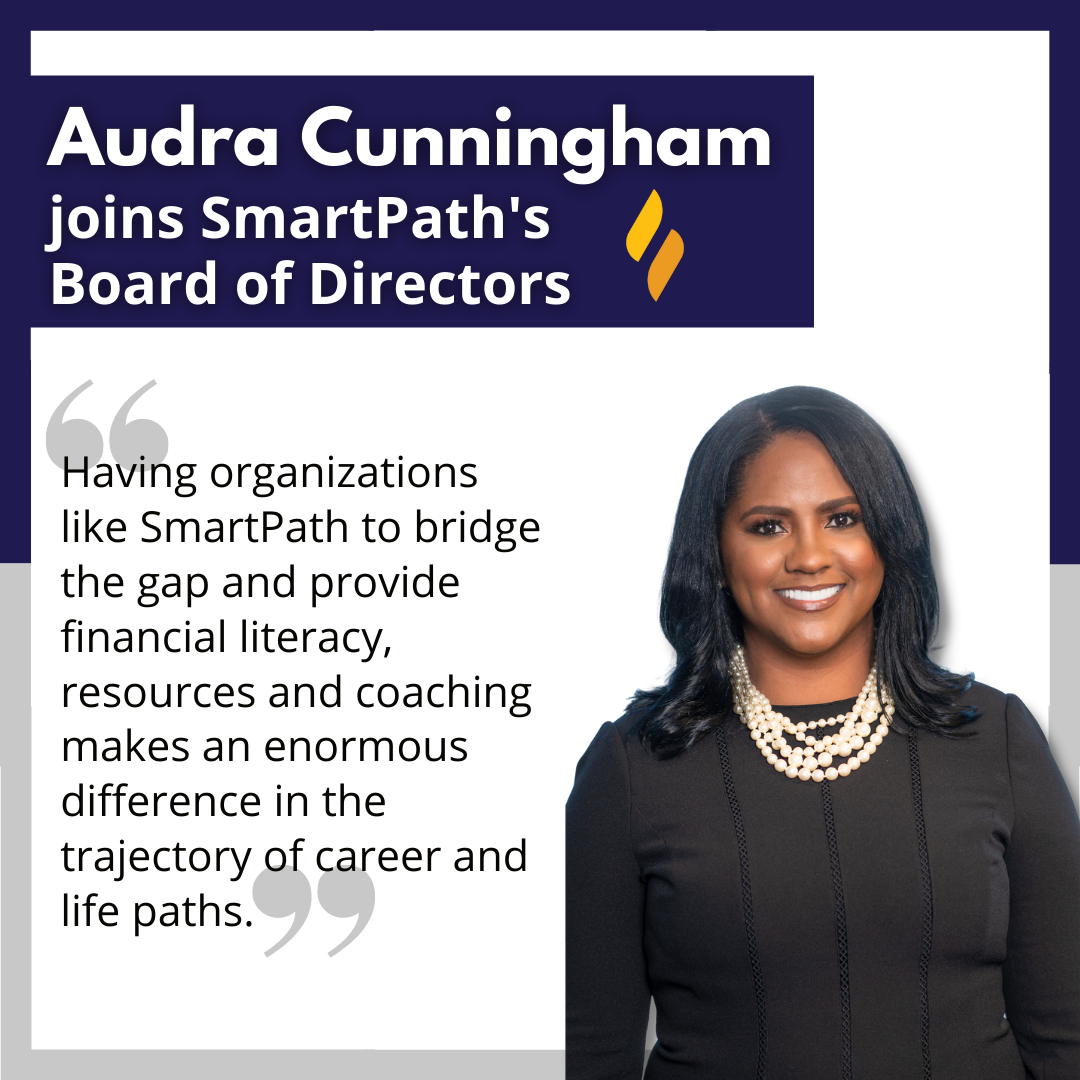 ATLANTA (PRWEB) JANUARY 24, 2022
SmartPath, a leading enterprise financial wellness company, has added two new members to their Board of Directors.
Audra Cunningham is the EVP & Chief Administrative Officer for T. Dallas Smith & Company, the largest black-owned commercial real estate brokerage in the country focused exclusively on tenant representation.
"I grew up in a working-class family where 401Ks and 529 plans were not necessarily dinner-table topics," said Audra Cunningham. "Building financial wellness was a huge gap that continued through my early career. Having organizations like SmartPath to bridge the gap and provide financial literacy, resources and coaching makes an enormous difference in the trajectory of career and life paths. I'm honored to be part of the journey."
"Audra brings a unique combination of experience, empathy and leadership to SmartPath," said Alok Deshpande, CEO of SmartPath. "She personally understands the financial stress employees face. She also knows what employers must do to attract and retain talent. Her wisdom and passion will be a huge asset as we support the growing demand for financial wellness programs."
Peter Mace is the co-founder and former co-CEO of Hodges Mace, one of the largest benefits education companies in the US that was acquired by Alight Solutions in 2019.
"I 100% believe in the mission of SmartPath." said Peter Mace. "For a lot of employees, financial wellness can seem unattainable. SmartPath meets employees where they are on their own personal journey and helps them take down the roadblocks to a healthier financial lifestyle."
"Peter's unparalleled experience in employee benefits and lifelong passion for helping everyday people made him a perfect fit to advise SmartPath." said Alok Deshpande. "From the early stages of building Hodges Mace to ultimately the exit to Alight Solutions, Peter has walked the walk and we look forward to learning from his journey."
For more information about SmartPath visit http://www.joinsmartpath.com