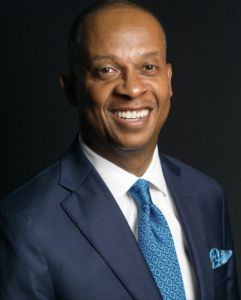 Atlanta Business Chronicle just announced its 2021 Atlanta's Most Admired CEOs honorees. They will be recognized at a live, in-person awards event on Aug. 19 at the Coca-Cola Roxy Theatre at The Battery Atlanta. Here's a Q&A with one of the honorees, T. Dallas Smith, president and CEO of T. Dallas Smith & Co.
Q: What can other CEOs can do to win such great admiration from their stakeholders?
A: Four things I try to practice when I come into contact with everyone: Be authentic. Be present. Be approachable. Be kind. None of these practices cost a dime and without fail, all can be the source of growth both for the giver and for the recipient. Be who you are. You will never have to remember what "representative" you sent to a meeting if you always bring your authentic self. Be in the moment. Acknowledge that you are in this moment for a reason and mentally moving to the next moment prematurely may mean missing your purpose for the one you're in. Never forget that someone had to make a way for you so part of your responsibility in the "circle of life" is to do the same for others. This is accomplished by being approachable and kind.
Q: What are the keys to CEOs building a high level of trust in their organizations?
A: Same answers as question #1. Added to being authentic, present, approachable and kind is the idea that you, as the CEO, sometimes have to get out of the way. I was always told if you are the smartest person in your circle, you need a new circle. You have to allow the next generation an opportunity to lead. Will they always be successful? No. Will they do it just like you? Hopefully not. But will they learn how to trust and lead? Absolutely. Some of the best coaching ever done is from the sidelines.
Q: What does leadership and being a leader mean to you?
A: Often, people think being the leader means you get to sit in the big chair, in powerful places and order people around. But the truth of the matter is that a true leader is one who serves at every level. The leader sees the vision and then shares sight with the team not just by his or her words, but with action. A leader is willing to do the work whether that work is on the mountain or in the trenches. It means listening with an open mind to encourage diversity of thought, making sure that you are creating a culture of trust and inspiring others to lead by your example. I think about when I got my "Aha" moment to start this firm. I had an intern who wanted to shadow me in this business. He was so eager to learn that every little task I gave him, he did with the same amount of excitement. He was putting some water away one day when I realized that I was called to expose him to something greater. At that point the seed was planted for T. Dallas Smith & Company and that intern is now the senior vice president of the company in position to lead the whole thing when I step down. That is what a leader does; a leader looks for opportunities to instill leadership in others.
Q: Who is a favorite leader you admire, and why?
A: My answer will always and forever be Herman J. Russell. I tell people all the time that I earned my PH.D. from Russell University. I started in commercial real estate at Atlanta Air Center Realty working for another great man, Thomas W. Tift Jr. When I got to Cushman & Wakefield of Georgia, as the first African American broker ever hired there, I knew I had a trail to blaze. My first cold call was to H.J. Russell. He was THE Black man to know if you had ANY plans to be a player in real estate in Georgia PERIOD. So, whether it was a move of blind faith or fearlessness, I started with the top man in the business. I called him and left a message and went on break thinking I had time. This powerful man literally returned my call in 15 minutes. He didn't know me from a can of paint, but it was how he did business. Because he didn't know me, he couldn't determine what I was bringing to the table. Years later, I asked him why he called me back in such a short time and he said, "Darryl, I had no idea why you were calling me. You might have had a job for me, some money for me, hell I wouldn't know until I called you back!" That has helped me sharpen my open-door policy throughout my career. I talk to everybody without judgment because of the example H.J. set for me. Moreover, this man had to overcome so much including a speech impediment but he didn't let any of it stop him so I have no excuses. It's funny, when he returned that call, he called me Darryl and continued to call me Darryl until he passed away in 2014. From the day we met, we built a relationship that has opened doors and permanently affected how I do business. To give you an idea of how deep our relationship went, I was actually a pallbearer at his funeral. Principles I learned from him are cornerstones of T. Dallas Smith & Company today.
Q: Please explain how you and your organization make tough decisions.
A: Our logo is the lion for several reasons. One of those reasons is because lions rarely roam alone. You will see them in a pride. That is how we do business whether that business is caring for our clients or our team. Our decision-making is not an exception. We make sure that decisions, especially those that affect the future of T. Dallas Smith & Company are made together. Our leadership team is made up of some strong lions and lionesses. We try to consider several options; run scenarios of outcomes. We look at short term and long-term effects. We seal it with prayer and move forward – all bases covered and all minds clear! So, whatever the outcome, we know it was our decision and we stand by it.
Q: Please give some details about one of your top accomplishments of the past year that you are most proud of.
A: Hard one because there is something that happens in the den (our affectionate name for the office) every day that we are proud of. We have a strong culture of kindred spirits and an appetite for success that permeates the environment! Over the course of the past year however, one that sticks out for me is being presented with the Alvin B. Cates Award by the Atlanta Commercial Board of REALTORS. This honor, which was started by Mr. Alvin B. Cates in the late 1930s, is presented for the most outstanding real estate transaction of the year. The recipient's name is permanently engraved in the sterling silver trophy. We are proud as brokers and proud to possibly be the first African American team to receive this honor. As a result of this transaction fueled by our partnership with Microsoft Corporation, we also had five brokers in our firm to join the Atlanta Commercial Board of REALTORS Million Dollar Club. It's an honor that few commercial brokers of color have realized and we came in the door five deep! I'm thrilled because it wasn't just about me. It was about the pride; the team did it together.
Q: How is your organization changing or adapting to prepare for the future?
A: The good thing about T. Dallas Smith & Company is that we were built on change and adaptation. The industry overall is one that has historically been most open to white male Baby Boomers. Our firm is anything but that. We are the largest African American-owned pure tenant rep firm in the country. We have a diverse group of brokers including some seasoned and some who recently graduated college. We have both male and female representation on our leadership team and every year, we take on a group of next generation interns to plant the seed of possibilities in their minds about this industry while involving them in some aspects of the business and getting their input from their perspectives. In addition, we are constantly on the lookout for opportunities to adapt with cutting-edge technology, innovative ideas and practices that will ensure we are prepared for the future however it unfolds.
Q: What top piece of advice would you share with other CEOs?
A: No matter how many miles you run, how many people you lead or berries you eat, we will all see our final day. And if you don't make a way for the ones coming after you to grow, all you have built and sacrificed dies with you. Success shouldn't be a secret! Every chance I get, I try to share some bit of knowledge with the next generation of leaders because exposure is critical to growth. My advice to others would be to make room and not just for the people they know or have commonalities with, but for people with a diverse perspective who can grow your business in ways and markets you may not have ever imagined.
Q: What's one of the best books you've read recently, and why?
A: I recently read Wisdom@Work – The Making of a Modern Elder by Chip Conley, cofounder of Airbnb. I absolutely love the book's focus on elders in the workplace passing wisdom on to the next generation while at the same time learning from them. Even at CEO-level, you can learn something new. I always say stay green enough to grow and never stop being inquisitive.
Learn more about Atlanta Business Chronicle's 2021 Most Admired CEOs awards HERE.
Link to original article HERE